LifeStyledHomes.com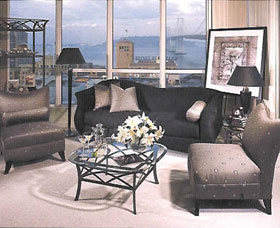 LifeStyledHomes.com is the home re-design brand for Creative Image Interiors, which has been serving Chicago area homeowners since 1993. We creatively redesign home interiors and exteriors for homeowners, home buyers and sellers, and builders.
We provide home sellers with Life/Styled Home(sm) services. Prior to a home going on the market, we bring the property up to the top of its "Window of Value" - netting the seller more money when it sells (and/or a quicker sale). We work with Realtors, but we need to be called before you list your home with an agent, in order to offer you the most service, with the least cost to you.
We provide home-buyers with interior design consultation, "virtual makeovers" and "Live The Dream" Buyer Lifestyle Services (sm).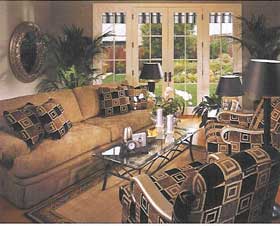 We determine your needs and expectations to prepare a plan that works best for you....

We can work with what you have, keeping your costs down. We can also help you find unique furnishings and accessories, or custom design some of them to suit your lifestyle....

Creative Image Interiors, copyright © 1994-2003, all rights reserved. Bobbi Hauser, owner of Creative Image Interiors is a licensed Real Estate agent. Swanson Realty Life/Styled Home(sm) and Lifestyling(sm) are servicemarks of Bobbi Hauser.

Swanson Realty